TBP ELITE SPIN & GO HUD
€199.00
Heads-Up HUD
3-Way HUD
Player Action History
Basic MDA Popups
TBP ELITE SPIN & GO HUD with Dynamic Stats by Positions and Stack Depth
Elite Spin HUD for Multi-Tabling Grinders or/& High Stakes Players. It's a Dynamic HUD including Dynamic Stats by Positions and Stack Depth for 3-Way and HU.
The HUD provides all the Stats needed for each street. Depending on the Sample Size of your opponents, this HUD will show you the necessary Stats for the Position being played and automatically hide additional unnecessary Statistics.
You don't need to tag the Recreational on your Tables because the HUD will automatically add Badges for them, if they make Plays within the Defined Parameters.
Enjoy Player Action History to ensure you know exactly what happened on previous streets, a feature which is incredibly beneficial for those playing multiple tables.
Dynamic Betting patterns which show your opponent tendencies on the specific street in action.
There is an automatic switch feature for those of you who play both regular and Flash/Nitro format.
The HUD will how the Elite Spin HUD for standard spins and a more simplistic and effective HUD for the Nitro/Flash format.
Popups with all necessary Stats to Analyse your opponent in game on and off table. This includes Stats by Stack Depth for Preflop and Postflop.
Basic Popup for Mass Data Analysis of your opponents – an awesome tool to help you study offline. The Popup includes a split of Stats for Regulars and Recreationals and Stats by Board Texture for BBvSB/ SBvBB 3-Way and HU.
Spin N Go 3-Way HUD Profile: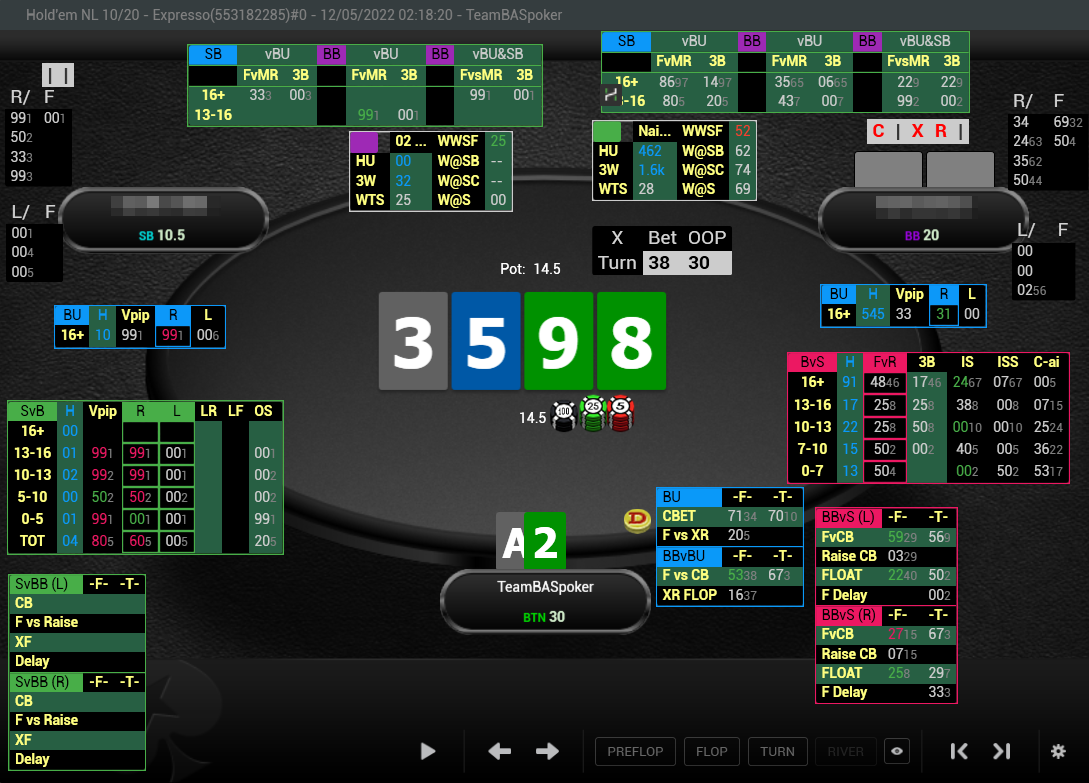 HU HUD Profile: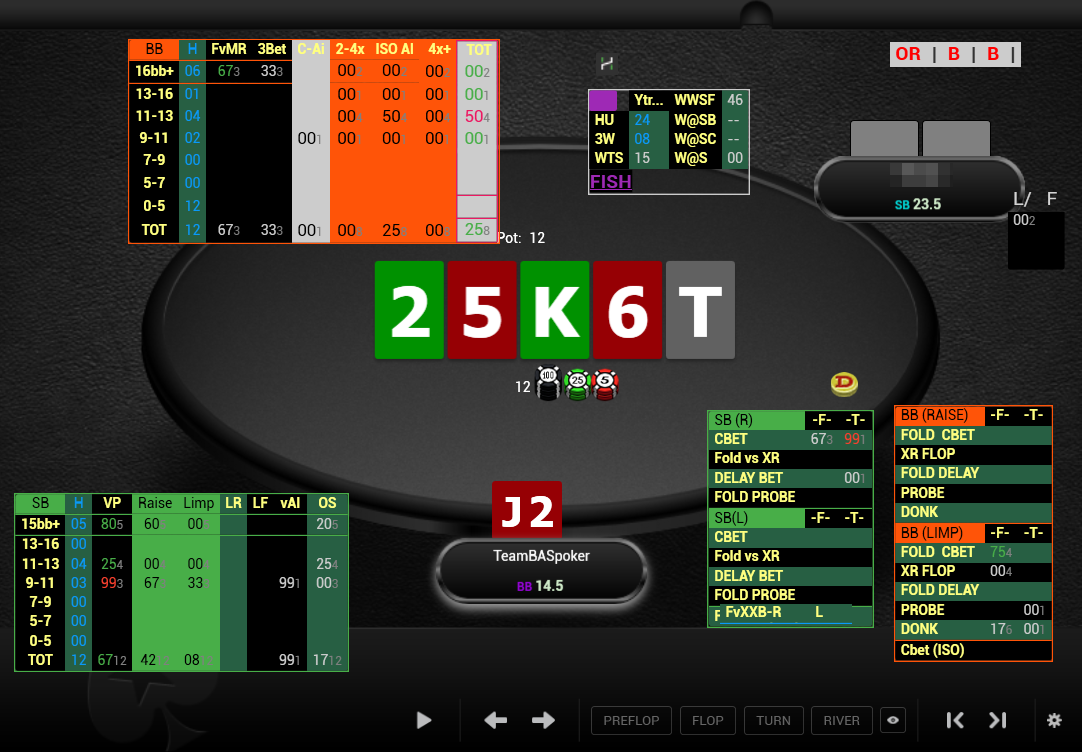 Content:
HUD for Hand2Note
Availability: Lifetime License, 1 Month License or Trial License
Automatically Adding badges for Recreationals.
Player Action History.
Auto Switch between Simple HUD for Flashes/Nitros and Advanced HUD for Standard Spins.
13 Main Popups with all necessary Stats to analyse your and opponent game on and off table.
Include Stats by Stack Depth for either Preflop and Postflop Game.
Popup for Deep Analyses Studies off-tables, including Stats vs REGs and Fishes
Basic MDA Stats by Board Texture for BBvSB/ SBvBB 3-Way and HU.
Total 2481 Stats
2064 Stats used in Popups
354 Stats used in HUDs
Developed by TeamBAS Poker
Based only on the best HUD Tracker available on the Market – Hand2Note
Looking for a MDA Popup for Spins? Check out the TeamBAS Poker MDA Postflop Popup!
* The Dynamic part of the HUD can't be Used on PokerStars but instead you can use the Gold HUD, All the other features are available. Read more here
** This HUD is in continuous update, All the players who purchase the any stack option can contact the creators directly for improvement suggestions and questions regarding adding new stats/features.